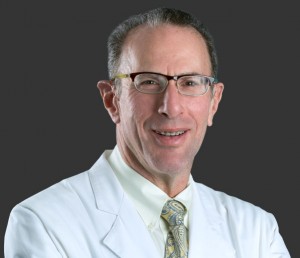 Ronald Hauptman, DDS
As a native of the Washington, D.C. area, Dr. Hauptman has been practicing dentistry in Northern Virginia since 1981. He earned his undergraduate degree from Washington University in St. Louis, Missouri. During that time, he spent a year abroad, studying at the University of Tubingen, Germany, and is fluent in German. In 1981, he obtained his doctorate of dental surgery from the University of Maryland Dental School.
Dr. Hauptman is dedicated to serving the community and is an active member of various dental organizations. Among other boards, he has served on the executive board of the Northern Virginia Dental Society since 2002. Dr. Hauptman's service to the Northern Virginia Dental Clinic, an indigent care clinic in the Baileys Crossroads area, has also given him great satisfaction throughout its 11-year history. In addition to being a frequent volunteer, Dr. Hauptman served as the president of the Board of Directors of the NVDC from 2001-2006.
Dr. Hauptman's commitment to staying at the cutting edge of the dental profession has led him to hone his skills through frequent attendance at various continuing education courses. He is certified to provide treatment using the latest laser techniques. Dr. Hauptman is a graduate of both the OBI Foundation for Bioesthetic Dentistry and the Texas Center for Occlusal Studies. As a consequence of his passion for continuing education, Dr. Hauptman was named the Northern Virginia Dental Society's Program Director of Continuing Education for 2006-2007.
In his free time, Dr. Hauptman enjoys fitness, bicycling, running, and golfing. As an avid athlete, he has competed in and completed nine marathons. He has also completed numerous Olympic-length triathlons as well as a half-ironman triathlon. Dr. Hauptman and his wife, Melissa, reside in Vienna, Virginia. When they can, they enjoy spending time with their dogs, Blanche and Trixie, at Bethany Beach, Delaware.
---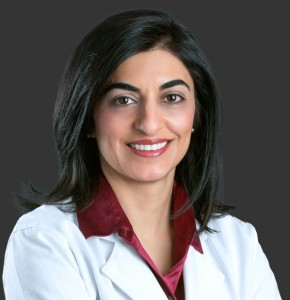 Bahar Rowhani, DDS
Dr. Bahar Rowhani studied art and biology at Tulane University. She then attended the Medical College of Virginia School of Dentistry, which is now called the Virginia Commonwealth University School of Dentistry. She graduated Cum Laude in 1995. Dr. Rowhani completed a one year residency in Advanced Education in General Dentistry at MCV. After her residency, our dentist began practicing in the area in 1996. Dr. Rowhani is committed to continuing her dental education in order to provide her patients with the most proven, comprehensive, yet minimally invasive, approach to their dental health that will benefit their overall health in the most gentle and relaxed setting. She strives to educate her patients through a thorough initial exam of their dental needs so that they can make informed choices for their overall dental health care.
Dr. Rowhani has completed all five continuums of the prestigious Pankey Institute. She is a graduate of both the OBI Foundation for Bioesthetic Dentistry and the Texas Center for Occlusal Studies. Dr. Rowhani has also received advanced training in Invisalign® and implant restorative dentistry, including single tooth, multiple units, immediate loading, and implant-supported dentures and is a member of ASIRD.
Dr. Rowhani has two very active school-aged daughters, Sophie and Zoya. When not in the office, Dr. Rowhani enjoys baking, cooking, drawing, and painting with her family. Weather permitting, she enjoys biking as well. When not at work, she can be found within a five mile radius of Tysons, chauffeuring her daughter around.
---
Meet Our Team
Our dental team in Falls Church, Virginia, is friendly, experienced, and helpful. We will make sure that your appointments with Dr. Hauptman and Dr. Rowhani are as pleasant and comfortable as possible. We will make sure that you understand all of your treatment options. We invite you to contact our dental office today to learn more about us and to schedule your next appointment with our dentists.
---

Rod – Office Manager
Rod moved to the East Coast in 2011. Originally from Ventura, California, he managed a private practice in the West Los Angeles/Beverly Hills area of Southern California. A graduate of WIU, he has been active in the dental field since 1991, attending many courses and lectures, including courses from the Northern Virginia Dental Society and The Stewart Center for Occlusal Studies in Texas.
In his off time, he enjoys playing guitar and visiting local atractions. He and his wife, along with their two dogs and cat, now live in Charles Town, WV, where they enjoy the quiet country life with family and friends.
---

Colleen – Dental Hygienist
Colleen has been our dental hygienist since 2004. She graduated from the Northampton Community College, PA, dental hygiene program in 1994.
Originally from Pennsylvania, Colleen relocated to Northern Virginia in 2001. She has been married to her best friend, Gino, since 2002. They have two beautiful children, a daughter named Lina and a son named Gino. Both enjoy sports, music, and spending time with their family in Pennsylvania.
Colleen enjoys the outdoors and spending most of her free time with her family. When not doing the normal daily routine, they enjoy hiking, biking, camping, swimming, and exploring
---

Christine – Hygienist
Chrissy Dunn graduated from the University of Maryland at Baltimore in 1996. She is married to a retired US Marine and has four awesome kids: Tommy, Ava, Joey and Nick. She resides in Annandale, VA. Her Hobbies include photography, traveling, and baking.
---

Barbara – Front Office
Barbara was raised in Cumberland, Maryland, where she graduated from college and got her first job with a dentist. In 1982, she married her husband Tom and moved to the Northern Virginia area. Barb started working for Dr. Hauptman in 1983. She has two children (Kate and Matt), a son-in-law (Gage), two grandsons, and a granddaughter due in May 2020.
---

Lesley – Clinical Assistant
Lesley is originally from Detroit, MI and grew up in New Smyrna Beach, FL. She moved to Northern Virginia after graduating from Daytona State College in 1995.  Lesley lives in Broadlands with her two daughters, Olivia and Madison. Lesley loves to spend time with her family attending the local area's outdoor activities as well as traveling and paddleboarding.
---

Wanda – Clinical Assistant
Wanda is originally from Long Island, NY. She moved to the Northern Virginia area in 1998. She is a graduate of Selden College/Stoneybrook University certified dental assisting program. She has also continued her education through courses with the Northern Virginia Dental Society and The Stewart Center for Occlusal Studies in Texas. Wanda has been with Dr Rowhani since 2004 and joined her with us in Falls Church in 2013.
Wanda and her husband recently moved to the Fairfax area from Alexandria after their daughter graduated and joined the Navy. In her off-time, Wanda enjoys traveling and visiting with friends and family in the Central Virginia area. She also enjoys horticulture and a little fishing when she can.
---

Michelle – Clinical Assistant
Michelle is the newest addition to our family. She is a lifelong resident of the northern Virginia area and a graduate of South Lake High School in Reston. She is currently attending NVCC with aims to getting a degree in dental hygiene. She brings six years of dental experience as well as being extensively trained in the techniques and methodology of our office.
When Michelle is not with us or attending classes, she enjoys spending time with family and her two newly-adopted kittens.